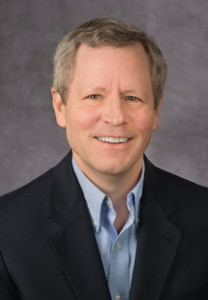 Ted is experienced in organizational issues through organizational and legal consulting. Ted has a Juris Doctorate from Harvard Law School, a Graduate Certificate in Organization Development from Eastern Michigan Univ. and a B.A. in Economics from Wayne State Univ. Ted for many years was a Certified Senior Professional in Human Resources (SPHR).
Ted has extensive leadership and project management experience. He was a partner in the Dykema law firm for many years, where he managed one of the firm's largest project teams of 20 lawyers, paralegals and specialists for General Motors and Ford Motor Company work. He was CEO of a national nonprofit start-up for 3 years, has served as President of several nonprofits (International Institute of Metro Detroit, Model of Racial Unity, Inc., and the Detroit Metropolitan Bar Association Foundation), and been a Board member on other organizations' boards. Ted is familiar with organizational financial issues since he represented KPMG, a major accounting firm, as a lawyer for many years.
Ted has worked with governmental agencies and nonprofits to conduct community assessments, including: Macomb County Assessment creating OneMacomb, an "umbrella" organization to encourage diversity; Genesee County Parks and Recreation Commission for creation of its Strategic Direction; and, Community Assessment/Strategic Planning for Berston Field House (www.berston.org). Ted has also worked extensively on diversity inclusion for 30 years, has three diversity training certifications and has published three articles on diversity.
Ted's strategic planning approach focuses on creating a flexible strategic plan with specific, measureable objectives. Ted's consulting work involves many other aspects of organizations, including regular team building/project management training workshops with a multi-national tier one auto supplier, senior leadership team building with a new President/senior leaders of a multi-billion dollar conglomerate, strategic planning/team building with a major Chamber of Commerce, problem solving/conflict management workshops, organizational assessment, change management and cultural transformation. He focuses on finding collaborative solutions and managing/resolving conflicts appropriately. He has a conflict mediation certification and was a commercial mediator for seven years.
He has worked in Flint MI at various times since 2004 on many issues, such as the lead contaminated water crisis, higher education and nonprofit organizational assessments, strategic planning, cultural change and collaborative projects. Ted also consults in leadership development and succession planning. Ted is certified in Management Research Group's Strategic Leadership Development. He is also MBTI certified. He has coached many executives on development of leadership skills.
Direct contact by email or phone: tamsden@theleadershipgroup.com| cell: 313-506-2550