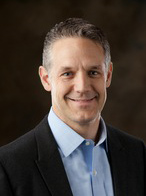 David Emenheiser is a seasoned coach, consultant, and facilitator. He brings over 20 years of experience to his role of helping executives and teams improve their effectiveness, collaboration, and communication skills. He is committed to helping individuals achieve that ideal combination of professional success and personal fulfillment.
David is an expert in coaching leaders — in developing the necessary attitudes, behaviors, and capabilities to succeed in current roles, meet new challenges, and build successful careers.
In his roles as a coach, consultant, and facilitator, David is sharply focused on producing measurable results and helping individuals overcome the internal and external obstacles to achieving success.
David obtained his expertise through serving in numerous human resources leadership and change management positions. His experience includes roles with large, complex, publicly traded and privately held organizations, in addition to smaller high growth, acquisition focused businesses in healthcare, manufacturing and personal care products. He also gained valuable insights as the interim executive director of a nonprofit organization.
David has driven success in human resource strategy development, team leadership, employee engagement, change management and communications, employee branding, talent management, executive compensation and benefit plan design. David employs approaches drawn from the Toyota Production System and LEAN manufacturing.
With individuals, David is committed to a tailored approach that balances support for a leader in examining his or her opportunities for change, with challenging that leader in an effective and productive manner to generate positive results. This approach focuses on outcomes and is effective even with the limited time busy leaders have available to devote to their own development.
With organizations and teams, David approaches development as a creative, yet structured, process with a goal of increasing awareness and translating that awareness to greater team performance.
David holds a Bachelor of Science, Social Sciences and a Master of Arts, Psychology from Western Michigan University. He also holds a variety of professional development certifications including Health Promotion Director, through the Cooper Institute, DDI certification, MBTI certification, and the Management Research Group's Strategic Leadership Development certification.
David served on the Board of Directors for Boys & Girls Clubs in Holland and Grand Rapids, Michigan for over 20 years in a variety of Board leadership roles. He also served as Interim Executive Director of the Boys & Girls Club in Grand Rapids, developing the employee team and leading a transition to a permanent leader.
Direct contact by email: d.emenheiser@theleadershipgroup.com or cell: (616) 283-3868