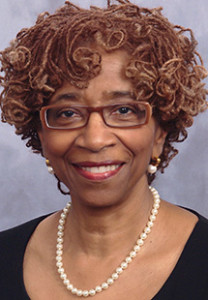 Lynda has an extensive corporate background in human resources and performance assurance. Her expertise includes adult learning, facilitation, organization development, and human performance technology. As a Senior Consultant with The Leadership Group, Lynda consults in diversity, inclusion, conflict resolution, team building, performance management, and executive coaching. She has a particular passion for assisting organizations in capacity building and leadership development. She custom-designs and facilitates strategic planning sessions, board retreats, and assessments to guide organizations toward growth and improvement.
Lynda has a PhD in Education – Training and Performance Improvement from Capella University, a M.B.A. in Management from the University of Detroit Mercy, an Education Specialist Certificate from Wayne State University, and a B.S. in Business Administration from Lawrence Technological University. She taught Leadership and Nonprofit Management at Lawrence Tech and also taught Social Diversity, Business Ethics, Management Principles, and Speech Communication at Davenport Univ. Lynda is certified in Management Research Group's Leadership Effectiveness Assessment and the Myers Briggs Type Indicator. She is a leadership coach with the Council of Michigan Foundations and United Way/BEST Project in Flint.
Lynda is co-author of the article "Increasing Diversity of Leadership in Environmental Nonprofit Organizations in a Major Brownfield City: Phase 1". Her published dissertation topic was "Referral Decisions as a Core Competency: Experiences of Coaches of Nonprofit Executives".
Lynda is actively involved in her community and serves in leadership roles on a variety of nonprofit and faith-based boards and committees. She is an AARP Life Reimagined Guide and was named Trustee of the Year by LeadingAge of Michigan and Distinguished Volunteer by the Association of Fund Raising Professionals, Greater Detroit Chapter.
Direct contact by email or phone: ljeffries@theleadershipgroup.com| Cell: 313-515-4363