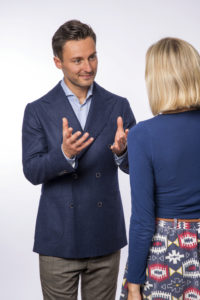 What is Leadership Assessment?
Leadership Effectiveness AnalysisTM (LEA) 360® is a descriptive leadership model containing a comprehensive suite of integrated assessment, diagnostic and action tools developed by Management Research Group® (MRG). These tools guide team development, succession planning and competency modeling.
Why is Leadership Assessment Important?
Several examples provided
Link leadership practices of teams and individuals back to the organization's strategic business plan
Encourage coaching and mentoring best practices
Develop a clear path for change through an actionable leadership development process
Create a strong coaching and accountability process at both group and individual levels
Provide constructive coaching suggestions for key areas of leadership development
What is Executive Coaching?
Leadership effectiveness is vital to organizational success. Executive Coaching is a data-driven, facilitated process between a skilled coach and a developing leader.
Why is Executive Coaching Important?
While innate leadership traits are rare, many individuals develop leadership abilities with time, experience, and feedback. Executive coaching speeds the leadership growth process and provides an actionable and supportive framework for success.
Executive Coaching
Executive Coaching inspires and engages leaders, improves communication within and across teams, and helps the leader to create a culture of high trust and high performance.
How we Do Executive Coaching.
Executive coaching is a confidential one-on-one client-coach relationship that enhances leadership skills within the context of organizational objectives. Our process includes use of empirically validated assessments, constructive feedback, transformational action plans, and reliable coaching to promote positive change.
What is Board Governance?
Governance is the process of providing strategic leadership to an organization. It entails the functions of setting direction, creating policy, making strategy decisions, overseeing and monitoring organizational performance, and ensuring overall accountability.
Why is Board Governance Development & Training Important?
A non-profit organization's success depends heavily on its dedicated board members. With shrinking financial resources, board members must provide both strategic leadership and steady guidance to help their organizations maintain stability and sustainability. The responsibilities of governance cannot be taken lightly. Communities and donors expect effective, responsible governance from their non-profit boards, especially given the reality of increasingly stringent government regulation.
What is New Leader Assimilation?
It is the transition of an executive into a new organization or a new role within an organization.
Why is Leadership Assimilation Important?
The rapid and smooth transition of your organization's new executive will be critical to the success of that executive and your organization's ability to attain its business objectives. The pace and scope of the new executive's accomplishments will quickly demonstrate his/her effectiveness as a leader and will have a direct influence on his/her direct reports.
Organizational Development

Organizational Development