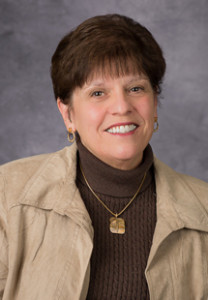 Darlene has more than 25 years of experience in the area of nonprofit, with a special emphasis on sophisticated fundraising and marketing techniques. She is highly skilled in all forms of development including individual and foundation outreach, capital campaigns, events management, database development and membership programs. She has an established record of accomplishment from a broad range of organizations including social service institutions, children's service organizations, zoos and museums.
Because Darlene has served nonprofits both as an executive director, development officer and as a consultant, she has an in-depth understanding of the challenges facing organizations, coupled with the expertise to address those issues. She has earned a reputation for thinking "outside the box" to impact the bottom line. For example, Darlene pioneered the use of technology, including donor database management and sophisticated bar-coding techniques, to target and significantly expand the membership base for the Detroit Zoological Society. As a result of her efforts, the Zoo saw a sharp increase in members (160%) and in member revenue (topping 200%) in just five years. As a result of her success, Darlene was invited to share her techniques at national professional conventions.
In addition to the Zoo, Darlene served as Executive Director of Boys Hope Girls Hope Detroit, guiding that agency through the severe economic downturn of 2008-2010. Despite the general decrease in donations experienced by nonprofits in Michigan during this period, the outreach program she created increased the number of foundations supporting the organization by 1400%, including the first-ever support by United Way. As a result of her efforts, the agency received the largest foundation pledge in its history ($600,000).
Darlene has been a community volunteer for years through her church and other local organizations including the YMCA of Auburn Hills.
In summary, Darlene brings an entrepreneurial approach to the challenges facing organizations and the practical knowledge that comes from years of hands-on experience.
Direct contact by email or phone at: dthomas@theleadershipgroup.com| cell: 248-627-2858