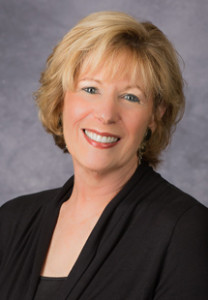 Lynda joined The Leadership Group in 2003 with 25 years of experience in human resources, training, education and general management. She brings expertise in organization assessment and development, strategic planning, leadership coaching and development, communications, and human resource management. Prior to joining TLG, Lynda served for more than 22 years in key corporate human resources and general management positions with The Auto Club Group where she was responsible for all learning and leadership development for the Corporation, including the development and management of a comprehensive leadership curriculum for all levels of management.
Lynda's consulting work has included a wide range of clients and services including executive coaching and team building, organizational assessment and strategic planning for both for-profit and non-profit clients. Lynda has provided executive coaching and leadership development to key executives in higher education (University of Michigan) and for small and large businesses, including Nissan, Bloom Energy, Walbridge Aldinger and Barton Malow Construction. She has served as a long term consultant with the BEST Project, a Flint, MI collaborative focused on building community leadership and nonprofit capacity.
Lynda is committed to a client-centered, collaborative approach to consulting. She approaches organization analysis and development as a dynamic but disciplined process with a focus on bringing key stakeholders to hold a common vision and future oriented goals.
Lynda holds a masters degree in communication from the University of Maryland and has taught speech communication at University of Maryland and Wayne State University. She is active in the community and has served in leadership positions on numerous boards including Haven, ArtServe Michigan (now Creative Many Michigan) and as Past President of the Women's Economic Club (now Inforum).
Direct contact by email or phone: lronie@theleadershipgroup.com| cell: 248-227-4426