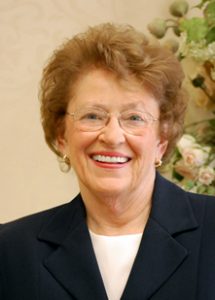 Joan founded The Leadership Group LLC in 1997 because she believes that effective leadership is a key factor in driving organizational success. She knows that every leader can benefit from honest feedback, increased self-awareness and positive coaching. Joan has coached numerous executives and managers as they have enhanced their leadership abilities.
As Managing Director, Joan has over 30 years experience in management and human resources. Her areas of special expertise are organization strategies, leadership development, executive coaching, life/career planning, and executive transitions.
Joan's practical, relevant business and entrepreneurial experience are an asset to clients as they solve people issues, whether it is developing potential leaders, intervening in a performance issue, or managing the effective assimilation of a new hire. Her business background is effective in assisting with organizational, communication and team building strategies.
Joan was previously the Managing Director of the southeast Michigan office of Right Management Consultants. Prior, she was Managing Director of Jannotta, Bray & Associates Michigan offices and a member of the company's Board of Directors. After graduating from Cornell University, Joan began her career in human resources at AT&T. She is certified in highly validated assessment tools.
In addition to her corporate and entrepreneurial experience Joan has an established record of community, faith-based and national non-profit board service. She has assisted nonprofit boards and leaders on challenges relating to governance and board development.
Direct contact by email or phone: jhanpeter@theleadershipgroup.com | business: 248-960-1737